Well the title says it all...the weekend was such a great time, but man oh man was I exhausted yesterday (hence the MIA post). I usually try and start off my Monday's with a work out to try and get back into my routine, but last night consisted of reading, quick grocery store run, sweet potato french fries and catching up on True Blood...sort of easing myself into the rest of the week.
I have also been trying to get myself back into a routine that includes yoga throughout the week. I had been going to a hot yoga class about two to three times a week throughout winter and early spring, but then I just got hot yoga-ed out and decided to just focus on going using my gym membership at Anytime Fitness and take a bit of a hiatus from the yoga world. Well, a few months later, I am feeling ready to hop back into it and I am excited about this program I found that works as a "detox and empowerment" program-best part is that I can do it at home!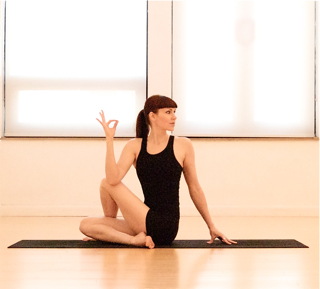 The class is a 14 day program, all online, taught by
Sadie Nardini
(apparently a yoga guru for the celebs ha and Founder of Core Strength Vinyasa Yoga & Ultimate Wellness) and it's available right now on sale (always a bonus) so I figured I would give it a go!
It includes daily yoga practices for you to do, lectures about healthy living, and recipes for detox smoothies (yum!). I am hoping to start it up tomorrow, so I will be sure to keep you posted on how things go :) Feel free to join in, especially while the session is still on sale!
p.s. Udemy, the host site for this yoga course, also has a whole bunch of other courses online if you are interested-some for a cost and some for free! Check it out here!