When events come around like the Met Gala, dubbed the "fashionista prom" by Huffington Post, I wish I could be a celebrity for just one night...oh to get a chance to wear one of those gowns-that would be priceless! There were so many amazing outfits-some head turners for not so great reasons, but hey, sometimes it's about taking risks and it can often pay off with setting new "red carpet trends.'
Do you have a favorite celebrity event you wish you could attend?
Celebrity or not, I think it's always great to get dolled up every now and a then and do something out of the ordinary...go to the theater, have a gourmet meal, or order yourself a fancy martini at the bar (my favorite is the cucumber lavender martini at the Zeitgeist)
Check out some of the best looks from Met Gala's red carpet!
Dianna Argon, wearing Caroline Herrera
January Jones, Versace
Rooney Mara, Givenchy Haute Couture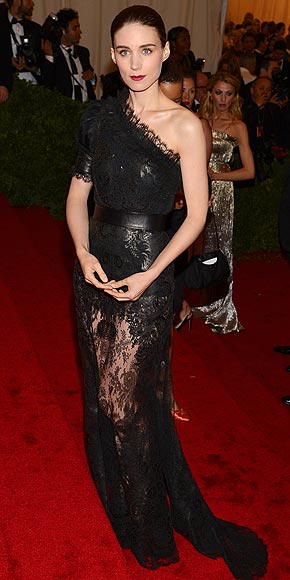 Emma Roberts, Escada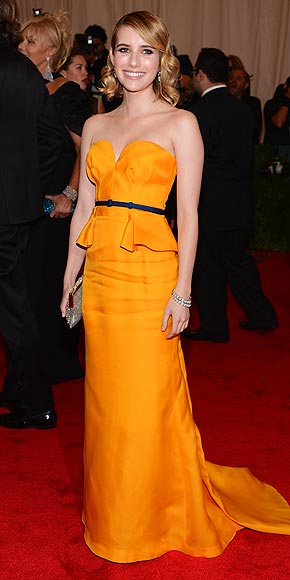 Apparently feathers were in!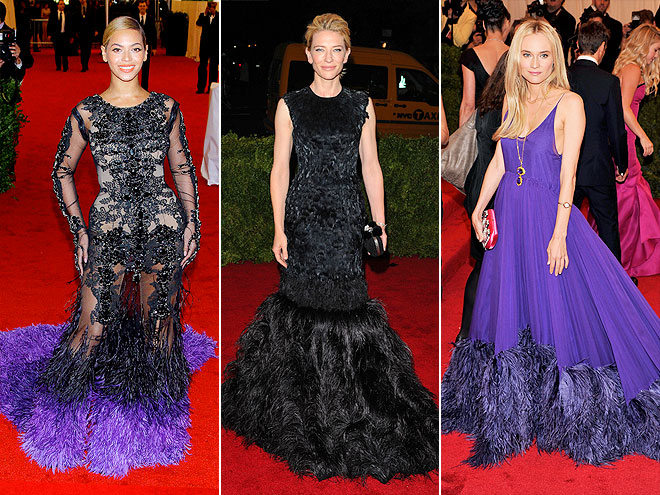 Beyonce, Cate Blanchett & Diane Kruger